Kiiko Matsumoto Style (KMS) 

Of Acupuncture: 

Foundations Part II
September 15-17, 2017 (Madison, WI)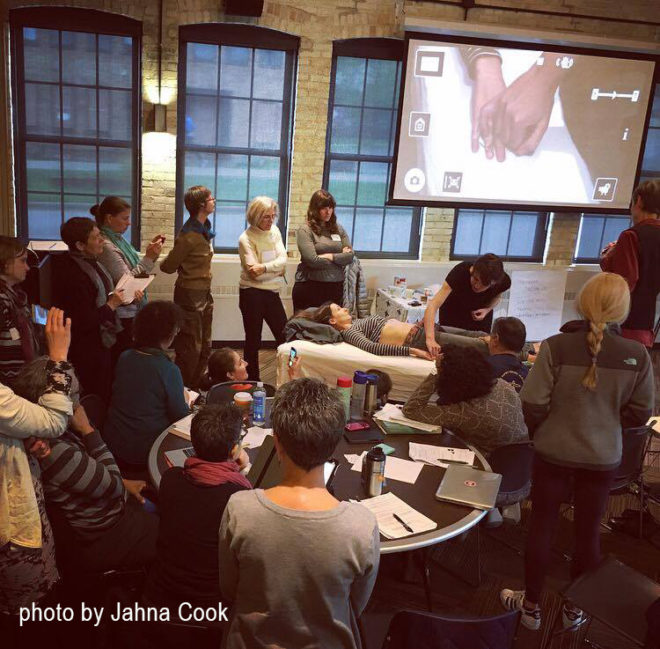 Three-day series presented by Monika KobyleckaJoin WISCA as we invite Monika Kobylecka for the second series in the KMS Foundations continuing education opportunities of 2017.
This training is the follow up to the initial introductory training that will build on what was taught in the April 2017 class. This class is for anyone who has taken the introductory course with Monika either here in Madison or elsewhere, since we will be building off of that material.
This course is a foundational course that eventually leads to the 150-hour KMS certificate. You can learn more about the certificate here.
In this workshop you will learn how to:
Incorporate back palpation into the treatments to pair with what was identified through abdominal palpation.

Combine the patient's medical history with information gathered from palpation to treat the root cause of their symptoms and therefore achieve longer lasting clinical results. 

Learn proper palpation of the cervical, thoracic and lumbar spine.

Learn the significance of Small-intestine-11 area and how to treat it for various conditions.

Safely and effectively use moxa, magnets and press tack needles to improve overall outcome of treatment.
Pricing below:
WISCA Members – $370
WISCA Student Members – $275
Other State Association Members – $370
Student non-member of WISCA – $300
Non-WISCA/Association Members – $420
Any assistance needed while using the automated registration process can be directed to Kelly Hora, WISCA President, at kwmhora@gmail.com.
Payment can be made online by credit card or by check made out to WISCA and mailed to:
Monika KMS Training, September 2017
c/o Debra Matzen, WISCA Treasurer
8736 West North Ave.
Wauwatosa, WI 53226
———————————-
Cancellation Policy: Course fee paid less 20% administrative charge is refundable if written notice is received at least two (2) weeks prior to program date. No refunds will be made after that date.  You may at any time offer your registration to another person if you find someone to "take your place" at the program.
______________________________________